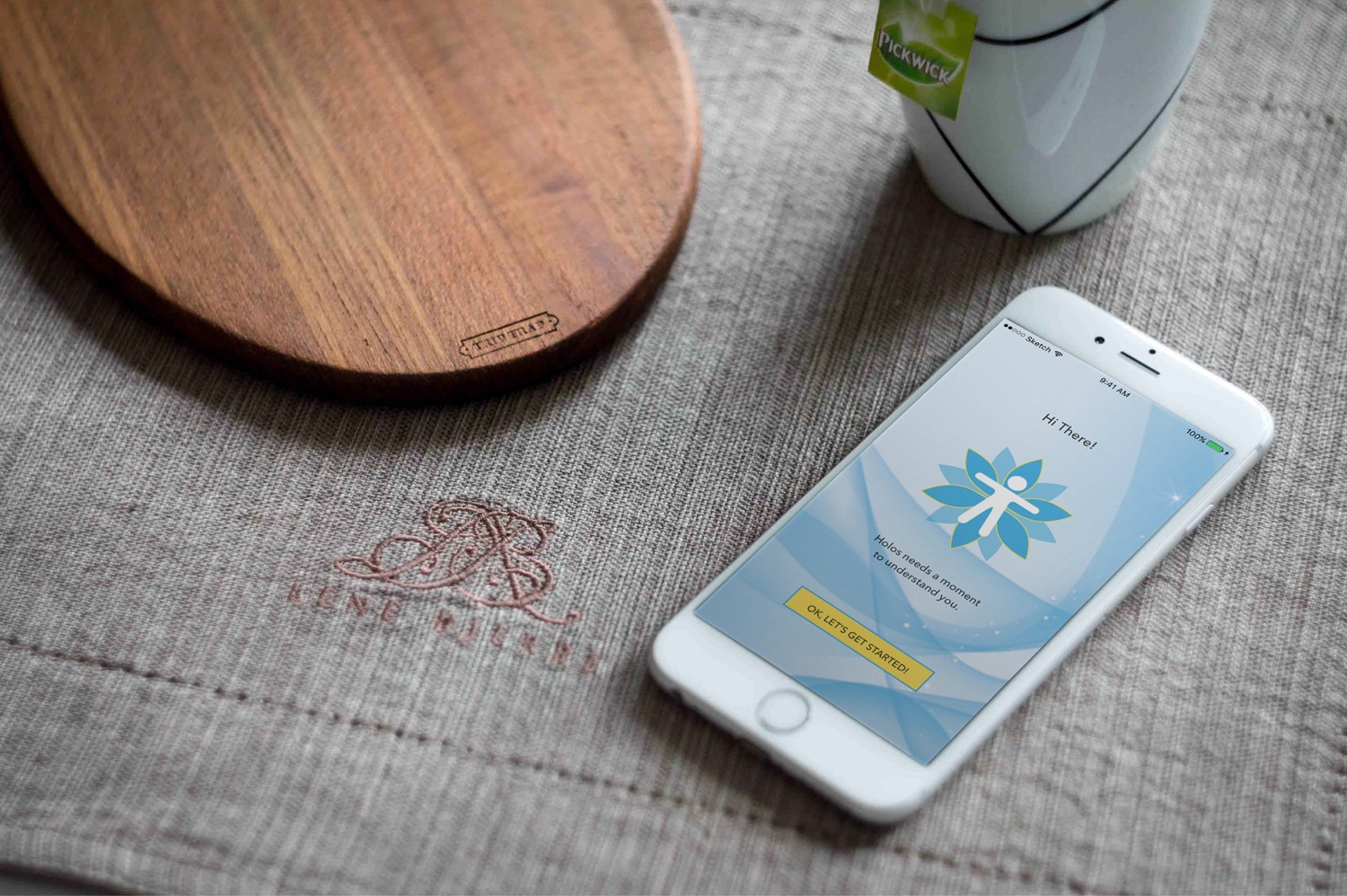 Project Brief:
A two week design sprint to design a mobile application that encourages patients to track and manage chronic pain holistically and to communicate with their health practitioner.
MY ROLE: Market and User Research, UX/UI Design, Visual Design, and Usability Testing. This was a individual case study.
As a patient, I want to track my pain so that I can better understand its cause and effect and communicate those factors to my doctor.
market Research: what is pain today?
Extensive market research was done to understand how pain is currently treated in the U.S. today. Reports from the National Health Institute (NIH) and the American Physical Therapy Association (APTA) states that pain in the US is an epidemic in our country. Over 100 million Americans suffer from chronic pain, and nearly 2.1 million Americans suffer from substance abuse linked to opioid addiction. Thus, the NIH is now pushing for a multidisciplinary model of treating pain, one that involves physical therapy, behavioral therapy, and pain management.
user research: how do people understand pain?
My research involved interviews with 5 healthcare practitioners, phone interviews with people with chronic pain, and a survey with 66 participants.
Those interviews and surveys revealed that there are qualitative and quantitative measures of pain. Thus, function and mental health both have a key relationship with pain.
1. Function is a helpful assessment of improvement since it is measurable and objective.
2. Mental health reveals emotional cues that have a relationship with a person's pain. Chronic pain is often linked to depression and anxiety.
sketching, ITERATING, AND USER TESTING
I went through several iterations of sketching and ideation. The main goals to achieve were:
Allow users to track pain in both quantitative and qualitative measures.
Present an intuitive UI.
Display data clearly.
User testing revealed a few key findings:
Many people preferred an interactive scrolling function over buttons.
Many people immediately associate pain with their symptoms and remedies, so those three factors should have higher priority on the tracking UI.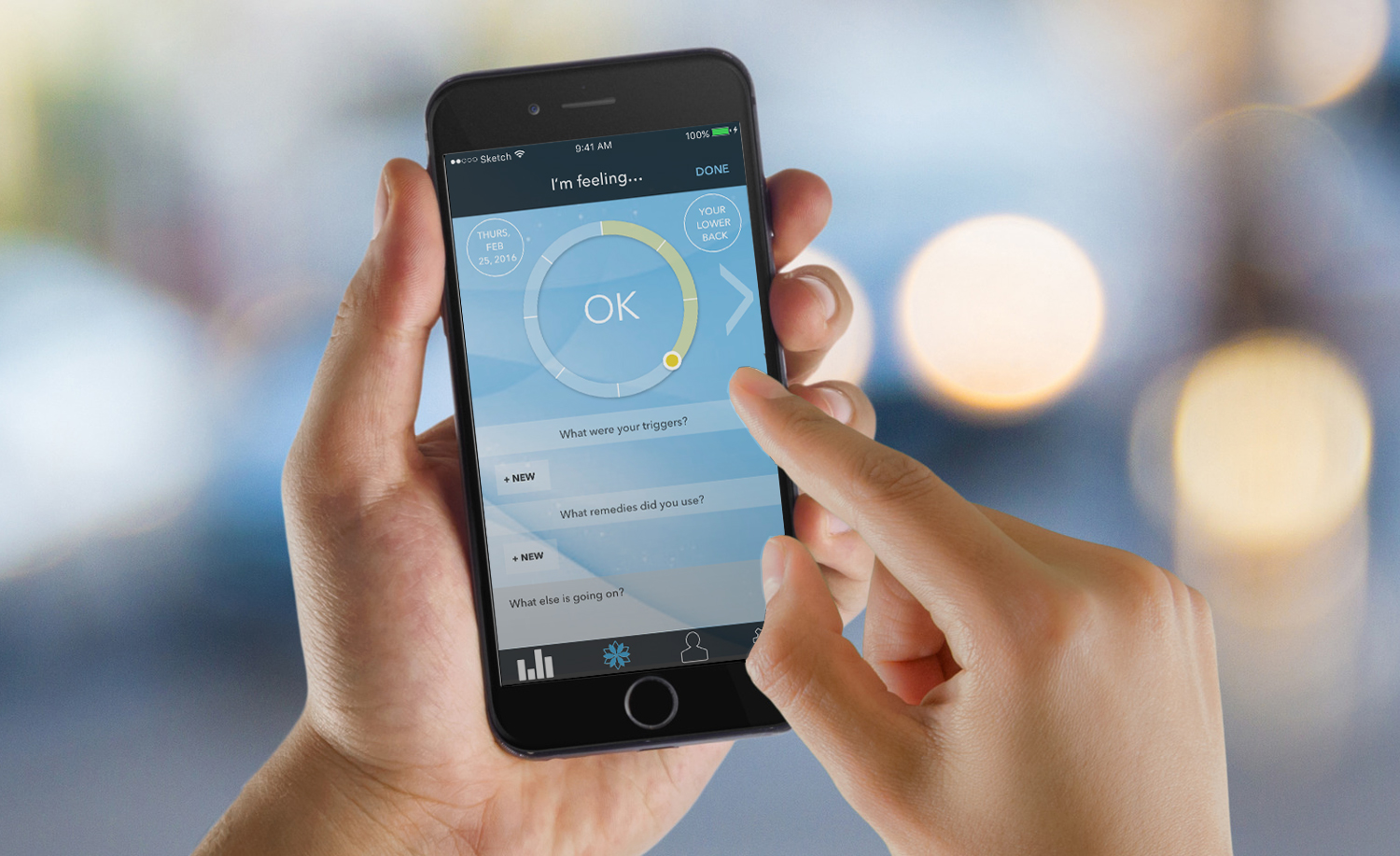 USER FLOW AND SITE MAP
The user flow shows the on boarding and tracking process, and the site map shows how the mobile application organizes the data that is collected about the user.