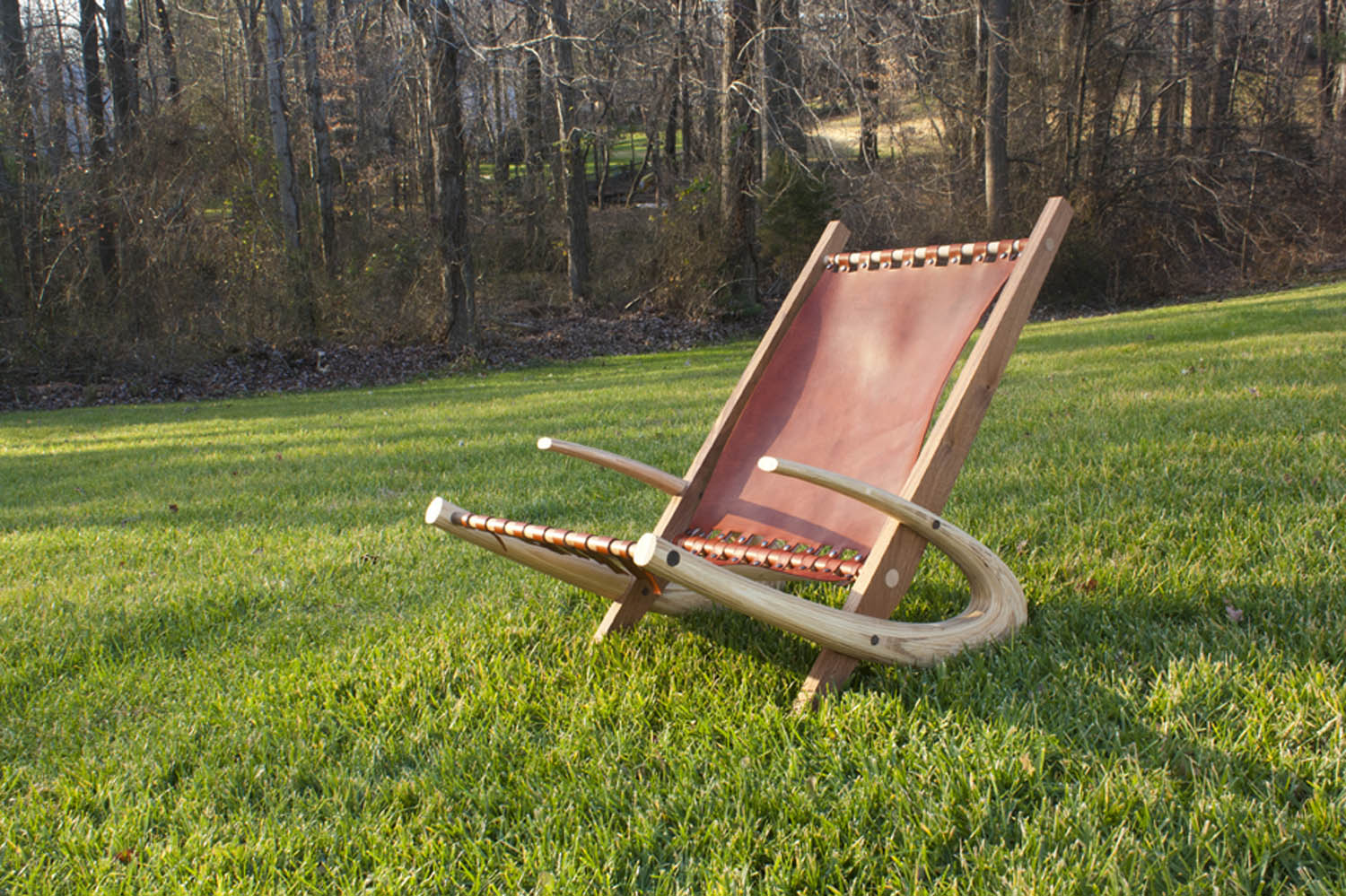 Project Prompt
To create a prototype based on the Adirondack chair. Analyze and apply theories of form, ergonomics, balance, and craft.
Furniture Seminar at the University of Cincinnati
Materials: Baltic birch plywood, sapele, and hand-worked leather
Tools: Hand sketching, prototyping, rhino and cnc milling
Time Period: 10 weeks
PROCESS
Using sketching, digital modeling and physical mock-ups, I finalized the form that I wanted to achieve.